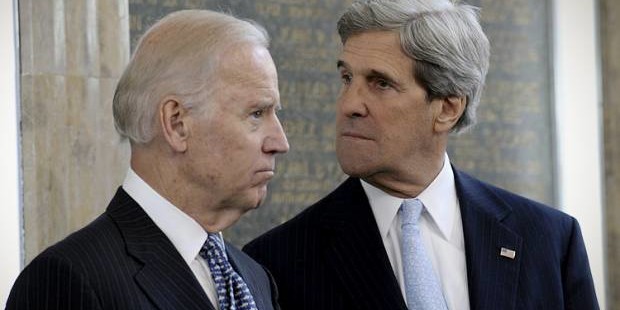 The world is right to hate us: Arrogance, ignorance and obscene foreign policy
This White House was supposed to be different. But our arrogant foreign policy has been the same since the 1950s
Every time we overhear American diplomats talking when we are not supposed to, the conduct of American foreign policy sounds stupider and less imaginative. You step back and say, No wonder America's relations in the Middle East and across both oceans have deteriorated since the Berlin Wall crumbled to the point they are now a probably irretrievable muddle.
The latest lifting of the lid occurred just the other week. And this one is a doozy — better than some of the tidal wave of stuff Chelsea Manning gave WikiLeaks for release in the summer and autumn of 2010.
This time we are in Kiev, and we get to hear two American diplomats talking about Washington's plan, already in motion, to install a client regime in the Ukraine. The operational detail is astonishing.
The two State Department hacks are Victoria Nuland, assistant secretary for European affairs, and Geoffrey Pyatt, the Obama administration's ambassador in Kiev. Both are foreign service careerists, and it shows: They are ready to disrupt the Ukrainian political process with subterfuge and manipulation that are of a fine Cold War vintage.
Readers may be familiar with the four-minute audio clip, which YouTube disseminated last Friday. The thing went fairly viral, mostly because of Nuland's X-rated recommendation for the European Union, which also takes a lively interest in Ukraine these days. The Europeans, she told Pyatt, should be shoved aside with what in another context would be called the act of love.
"No, exactly," the sycophantic Pyatt replies without missing a syllable.