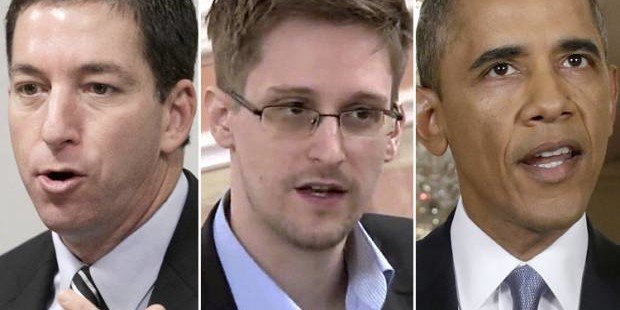 Glenn Greenwald's heroism: Standing up to our new Orwellian police state
Empty NSA reforms will change nothing. The surveillance state subverts the law — and the president is complicit
The deed has been done, there now for all to see. President Obama's speech on the authority of the National Security Agency confirms that Americans live — and will continue to live — in a surveillance state until they do more about it than managed so far.
A lot of good commentary has been written. Few Americans buy the ruse that the president's promise to "reform" the institutional controls of American intelligence amounts to anything. Even the polls tell us this. Glenn Greenwald, in his Guardian column, usefully notes that this trick has made many appearances in history in the face of widespread objection: "Make the system prettier and more politically palatable with empty, cosmetic 'reforms,'" Greenwald writes, "so as to placate public anger while leaving the system fundamentally unchanged, even more immune than before to serious challenge."
Perfectly clear, and the historical perspective is essential to a good understanding. Now we need to investigate just what is being done. There has been a transaction; 320 million Americans are one-half of it. Of what nature, this deal?
I see two core features and then a need for taxonomy: We have to name the new thing within which we are to be submerged. To the bullets, then: