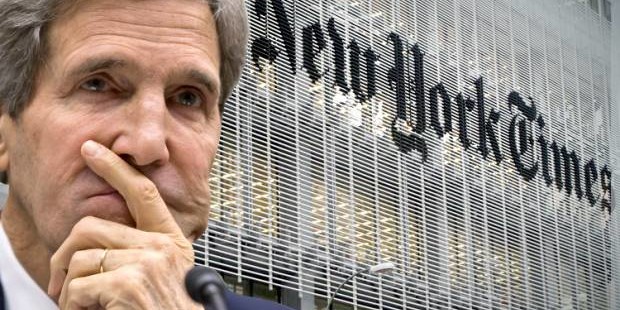 Misinformation, disinformation, lies: Can the New York Times' foreign coverage be trusted at all?
The Times walks back a story about Syria and chemical weapons, a reminder of the media's complicity with power
The big doings do not stop in the Middle East. We now have a deal on Iran's nuclear program that anyone looking has to call historic. Next week talks on the Syria conflict are to convene in Switzerland, and the latest line is that Bashar al-Assad and the mostly awful opposition to his rule may permit relief and even accept a cease-fire.
It is almost enough to start getting excited. But not quite. The diplomatic effort on Iran sails close to the rocks as we speak, and the Syria talks (called Geneva II, though they will take place in Montreux) may prove a stillborn. These are vital questions for America and its 21st century fate, so let us hope for the best.
Two things to consider as we do our hoping. One, if diplomacy fails to settle these flashpoint issues it will be because Washington is not yet capable of taking diplomatic solutions seriously. Two, in the event of failure we are unlikely to read the above truth in our newspapers because they are not yet capable of writing the truth about American conduct in global affairs.
A few reasons for these concerns. We have the problem of unreasonable demands, for instance — conditions set with the unstated but evident purpose of scotching deals based on many-sided compromise. Secretary of State John Kerry thinks Assad should be in Montreux to negotiate himself out of office, even as his adversaries, who emerge as a collection of opportunists and sectarians, are too busy destroying one another to inspire any confidence in a better-than-Assad alternative.