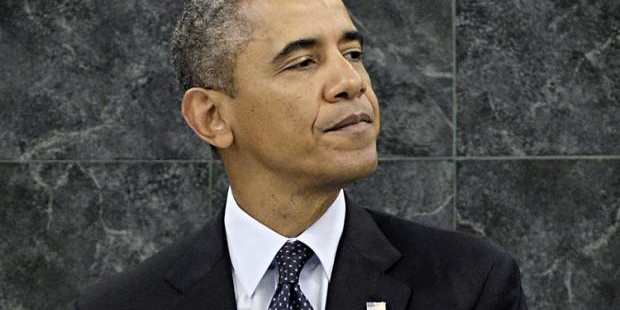 Stand up and fight, Mr. President!
The moment requires courage, conviction — and presidential leadership. How will President Obama respond?
Remarkable doings at the U.N. this week. Remember these days. They are going to change the way we understand the dynamic in the Middle East — what is possible and what not.
General Assemblies ordinarily do no more than clog traffic on Manhattan's East Side and fill tables at pricey French restos. This one, No. 68, is turning out differently. Something is happening at this session, which runs into next week — something small now but destined to grow large, in my view.
But we have to start with what did not happen.
Everyone was aflutter before the GA opened, given that President Obama would be milling around the same diplomatic lounges as Iran's new reformist president, Hassan Rouhani. They were going to address the same heads of state, taking up the same topic: Can Washington and Tehran get beyond three and a half decades of enmity and advance toward a cooperative relationship? People fixated on the thought of a handshake. Nixon and Mao. Kissinger and Lê Đức Thọ. Begin and Arafat. Obama and Rouhani.
There was no handshake. Muted groans all around.
It matters not. The only interesting thing about the missing handshake was how Washington played it. Obama was ready; the ayatollah was just not up to it: This was the drift, faithfully conveyed by our media, which went, profoundly, from a fixation on the handshake to a fixation on the no-handshake. It is nonsense. Rouhani has his adversaries at home, plainly. But the man is out there in the political pit taking on the beast, and this is just as plain. Obama is the one tiptoeing past the political risk — less courageously, you have to say.