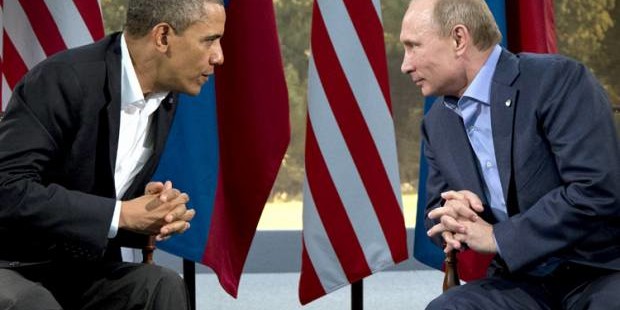 Paging Keri Russell: Russia, Cuba and the truth about Putin the U.S. media doesn't want you to know
We are making mayhem in Russia, and reality is almost the opposite of what is being described in the press
I cannot be the only one to note the remarkable sequence of events in the Obama White House last week. It tells us all we need to know—for now, anyway—about what Washington is up to as it puts Russia in an illegal police chokehold. This will end neither soon nor well.
On Wednesday the president announced his out-of-nowhere move to lift sanctions against Cuba and reestablish diplomatic ties. I cannot be the only one to do this, either: I wept. Half a century of suffering pointlessly inflicted on a humane and very brave people will now come to an end.
On Thursday Obama signed HR 5859, the Ukraine Freedom Support Act, into law. One is always suspicious of bills with Boy Scouty names like this, and one is always justified: Obama just gave himself permission to inflict pointless suffering on the humane and very brave Russian people more or less arbitrarily and indefinitely. And in all our names, the Pentagon will now arm Ukraine with lethal weapons. Funny, the $350 million committed as an opener just about matches what Truman gave the Greek monarchists in 1947, so commencing the Cold War.
Let us end the Cold War 90 miles off our coast and far too late. Let us prosecute it full bore against Russia and along its borders, far too irrationally and nostalgically. I find one key to Washington's reasoning, if this is the word, on Russia in this contradiction, because it is apparent, not real.