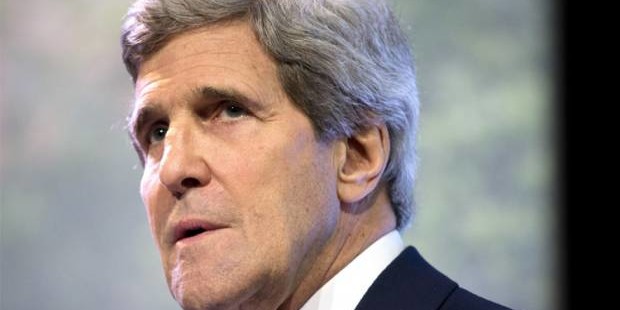 John Kerry's policy of surrender: His failures are redefining American exceptionalism
Perhaps the secretary of state knows what he is doing: His many failures actually point to a smarter foreign policy
We have just marked a year since John Kerry launched himself, at 69, as America's chief diplomat. And for most of the period since it has been difficult to find anything good to say about our 68th secretary of state.
Events of late require that I confess to error and change my mind. Kerry could go down as the most important overseer of American foreign policy in the post–Cold War era.
The record is very mixed, it is important to add immediately. The past year's agenda is littered with failures — Syria (Kerry's diplomacy just reached a dead end), the famous "pivot to Asia" (driftwood floating somewhere in the Pacific), Ukraine (Putin again trumps Washington). But this list goes straight to the point: Kerry appears to be managing America's relations abroad at precisely the moment it comes clear that Washington must surrender the preeminence it has exploited without much inhibition since the Spanish-American War in 1898.
So in failure there lies buried a certain success. Each time Kerry encounters the limits of American power, he goes some way to redefining America's place on the planet in what we can call our post–exceptionalist era. Of necessity this comes to a more modest but more constructive, less imposing and less disruptive presence. In failure success, and in retreat (as conservative critics, empire builders and militarists see it) we find advances.
There is one question that crystallizes the thought more than any other. Let us look closely.