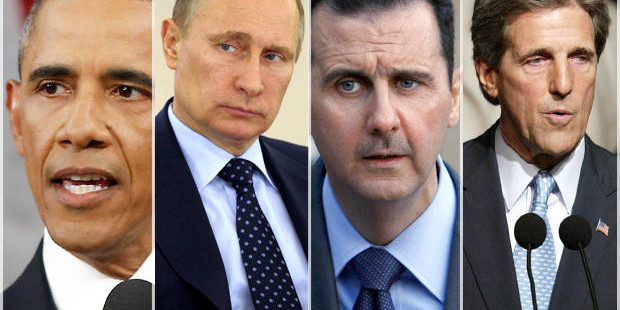 "Intelligent people know that the empire is on the downhill": A veteran CIA agent spills the goods on the Deep State and our foreign policy nightmares
After almost 30 years in the CIA, Ray McGovern became a truth-teller. He sits down with Salon for a long debriefing
I first heard Ray McGovern speak on a country road in the New England hills. This was courtesy of the admirably dedicated David Barsamian, who broadcast one of McGovern's talks on Alternative Radio in late-2013. Reception up here being spotty, I pulled over and sat watching the autumn clouds drift by for the full hour McGovern stood at the podium of a Methodist church in Seattle. I was rapt.
What a lost pleasure it is in our indispensable nation to be in the presence of someone who thinks, acts and speaks out of conscience and conviction. Even better, these were precisely McGovern's topics that day three years back: The necessity of careful thought, of honoring one's inner voice, of acting out of an idea of what is right without regard to success or failure, the win-or-lose of life. One way or another, these themes run through everything he has to say, I have since discovered. At an inner-city church in Washington, McGovern teaches a course he calls "The Morality of Whistleblowing."
Born in the Bronx in 1939 and educated at Fordham (and later Georgetown and Harvard), McGovern joined the Central Intelligence Agency during the Kennedy administration, when it was still possible to think sound, disinterested analysis out there in Langley, Virginia, could be a force for good. Long story short, as McGovern likes to say, he left 27 years later, by which time the scales had fallen, and founded Veteran Intelligence Professionals for Sanity and Sam Adams Associates for Integrity in Intelligence—Adams being a former colleague and one of the whistle-blowers who paid his price. Not long before that AR speech, McGovern went to Moscow to give the recently exiled Edward Snowden one of his Sam Adams Awards. This is the ex-spook's milieu: At 76, he dwells among the truth-tellers.