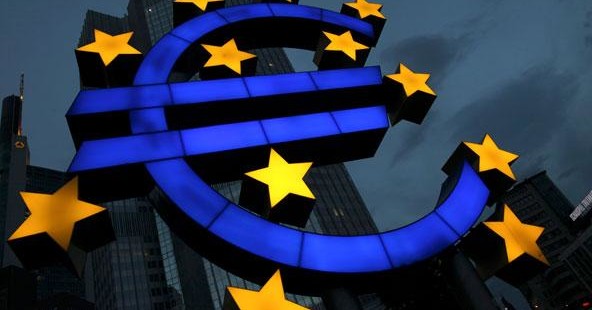 As Europe Turns Left, a Call to "Show Me the Money"
We will die of fiscal consolidation alone," Enrico Letta, Italy's new prime minister, said in his maiden speech to parliament a few days ago. "Growth policies cannot wait any longer."
The anti-austerity argument in Europe has quickly achieved respectability. Letta is a social democrat, hailing from Italy's left-of-center Democratic Party. Add his voice to that of French President François Hollande, who is a Socialist, and you find that the eurozone's second– and third-largest economies are now led by leftists. That is a measure of how Europe's debt and economic crises are changing its political complexion.
With Letta's appointment—replacing the technocrat Mario Monti (Letta was not elected)—he and Hollande are the people to watch in Europe now.
It is in Italy and France that the battle over growth vs. austerity, stimulus vs. contraction, will be waged. Either growth and jobs increase and debt and deficits are reduced—or unemployment continues to rise as the debt soars. One way or the other, the post-austerity policies so many have urged for so long are set to get their reality test.
The worry is not the politics of the piece. If social democrats on the scene prove anything, it is that nothing will get done successfully if electorates are excluded. Even Michael Higgins, president of Ireland, which is touted as the success story by the austerians, has taken European leaders to task for mismanaging the European debt crisis. No, the worry is how post-austerity will be paid for.
Letta is right about the murderous nature of austerity alone. Until now, Europe's crisis has been a center-right affair. Neoliberal austerians have prevailed in Brussels as well as in most national capitals. And look. The EU teeters on the edge of double-dip recession; unemployment in the euro zone, it was just announced, has reached a record 12.1 percent; debt levels have not markedly improved.
In Italy, Letta takes command of an economy 7 percent smaller than it was in 2007, the year before the crisis. Industrial output is down 25 percent and disposable incomes by nearly 10 percent. Unemployment—Letta's top priority, he says—is roughly the EU's average; for those between the age of 15 and 24 it is 36.3 percent. One more stat: Public debt is "nearing 130 percent of gross domestic product," the OECD reported over the weekend.
Given that things are not a great deal better in France—growth will be negative this year, Brussels forecast. Friday, and unemployment is at a record—Letta and Hollande find themselves in the same position. Both support Keynesian growth policies. But both are also committed to fiscal responsibility and EU debt and deficit targets. How is this going to work?
Hollande, who was elected a year ago, has since come across like alimp-wristed ditherer.This weekend he got hell from voters in the streets of Paris for cutting spending and compromising too readily with austerians: At 27 percent, his approval ratings are a record low for the French. At the same time, investors and businesses say France is a tax-happy place best to avoid.
Letta will face the same left-shoulder, right-shoulder pressures. His government is Italy's first "grand coalition," and it is a rainbow of political stripes, from his own Democrats (which have several factions) to former Prime Minister Silvio Berlusconi's rightist People of Liberty. It is anyone's guess at this early moment whether Letta, who is noted for his political skills, will keep this ship afloat.
What do social dems who have earned their stripes do in these situations? The answer is interesting because it suggests strongly that Europe's five years of crisis has changed its political climate.  It has also changed past notions of what the social democratic left—which was born in Europe, after all—should look like and do.
Example: It is not an option in the Europe of 2013 for a left leaning politician and his or her government to jack up public expenditure and balloon the national debt and call it a response to recession. Exhibits "A" and "B" are the core strategies of both Letta and Hollande. They are complex mixes.
Both leaders intend to increase employment, bank lending, and consumption through yet-to-be specified policies. That is the growth side of the formula.
Both Hollande and Letta also say they will reduce public expenditures in the year to come, too. Both have announced tax cuts in the past week, and both are committed to the fiscal targets Brussels has in place (although Hollande has accepted an extension on France's budget goal).
Look at the list. Two questions arise. First, is it possible to make all of the people happy all of the time? Second, where is the money going to come from?
No is the answer to the first, strictly on principle. Europe's way forward is not yet defined, austerity or post-austerity or what have you, and this question is a reminder that sustainable growth within the EU structure is not a given outcome. It has to be achieved by shared effort and fairly shared sacrifice.
As to the second question, it is a matter of sequence—the order in which things are done. At the top of the list by a long way must be the post-austerity measures needed to get businesses investing, banks lending, people working and consuming, and (not least) tax revenues rising. After that come structural reforms and EU obligations.
Letta was interesting on this point last week. After his parliamentary debut in Rome, he got on a plane for his first state visit: It was to German Chancellor Angela Merkel. "Our task is to continue with policies of fiscal consolidation," he said—a direct contradiction of his stress in Rome the day before on jobs, growth, and aid to those of low income. As to where the dough was to come from, Letta appears to have stiffened at the thought. "The ways in which we will find the resources are up to us," he said. "I don't have to explain it to anyone."
Maybe it was because this was an introductory meeting, but Merkel responded to all this with what sounds to me like unusual courtesy. "For us, budgetary consolidation and growth are not contradictory," she said.
We are all going to see about that soon enough.