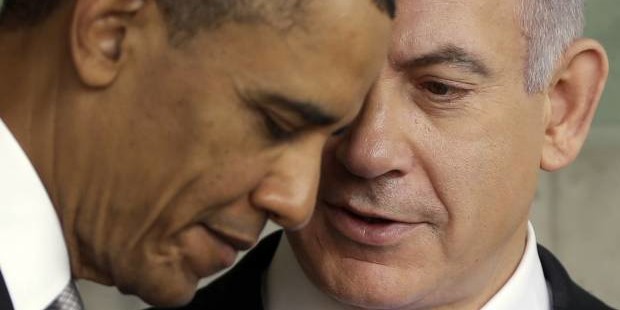 A threat Israel must listen to
New European Union guidelines over the West Bank could force Netanyahu to the table — and lead to real talks
Remember when the U.S. used to call itself "the honest broker" in the Middle East, conjuring the image of blind justice holding scales between the Palestinians and the Israelis? You do not hear this term anymore. The "honest" part has long been too silly to stand, and for three years there has not been anything to broker.
Now there is — well, there may be. Good for Secretary of State John Kerry and his Kissingeresque diplomacy. Home after his sixth trip to the region in just a few months, he might bring Israeli Prime Minister Benjamin Netanyahu and Mahmoud Abbas, the (unelected) Palestinian leader in the West Bank, to the negotiating table. We'll have to see. But whichever way Kerry's efforts turn out, they bring the welcome suggestion of motion to the planet's most intractable political question and one of its grossest humanitarian crises.
Look closely and you do find movement, believe it or not. But ironically enough, this will not come from any bilateral talks, which are supposed to take place in Washington. They are fatally flawed, a sort of diplomatic burlesque, and we will go into that in a minute. No, the prospect of even a modest advance comes from, of all people, those mild-mannered Europeans.
The European Union has made numerous attempts over the years to involve itself in the Israeli–Palestinian issue. Always it let itself be too easily rebuffed, and the Americans remained in charge. This is the source of the paralysis that besets the Mideast. Israel has long had Washington locked up, and long the American media; honest Israelis are pleased to acknowledge this. Hence Washington can do nothing imaginative and not much that is honest. It is as responsible for the failure of Mideast diplomacy as anyone in Israel.