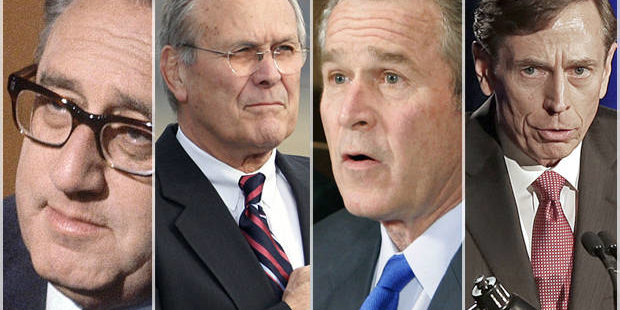 "This will stop only when the American people get fed up": American exceptionalism, the New York Times, and our foreign policy after Barack Obama
Our smartest modern military historian explains to Salon what's wrong about our adventures in the Middle East
Part one of my interview with Andrew Bacevich, the soldier-turned-scholar who has just published "America's War for the Greater Middle East: A Military History," was posted last week. It focused on aspects of what Bacevich, originally, considers one long war now in its 37th year. We looked at the chronology since Jimmy Carter fatefully set the adventure in motion in his 1980 "doctrine" speech, at the American strategy and how it has developed—and at all that is wrong with it.
Somewhere around the halfway mark in our lengthy exchange, which Salon is publishing with only the very lightest edit, the conversation turned. We dilated the lens, let's say, and found our way into all manner of subjects. He was interesting in his take on the Cold War 1950s as a prelude to the war that is the topic of his book, and on his pilgrim's progress from West Point cadet to commissioned officer to his retirement and his scholarly work since. He collects old editions of Life Magazine, it turns out. His capacity for critical thought, the honed tool with which he earns his crust, did not develop until after he retired as a colonel, it also turns out. No need to ask about causality on this point: Bacevich is clear as to the dearth of thought in this man's army.
Bacevich ends his book on a pessimistic note, and our conversation seemed headed in the same direction. But as he finished explaining his perspective and we prepared to part, he forced me back on a point occasionally made in this space: Find the optimism buried within the pessimism. It is usually in there somewhere. The sourest critic is an optimist, otherwise he or she would not bother. In his way Bacevich seemed to agree: The future seems fixed and grim, but it is up to us in the end.
Part 2 of this exchange, like the first half, was scrupulously transcribed by Salon's Michael Conway Garofalo, to whom I again offer thanks.