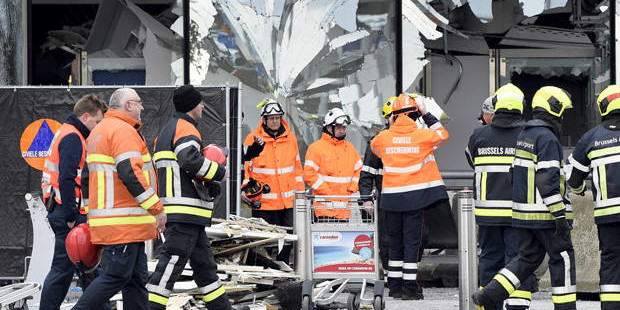 We brought this on ourselves, and we are the terrorists, too
There is no more ducking the point: It's not terror only when it happens to us. Our "shock and awe" is terror, too
Within an hour or two of the bombings in Brussels Monday, it was plain that there were two stories worth reporting from this latest turn in what has become our global conflict. There was the news story—the boilerplate "who, what, when, where, why" of it—and then the story of how people all over the world reacted to these stunning events.
In newsrooms across the planet, these two stories would have been slugged—identified by a simple name during the editorial process—as "Brussels" and "Brussels reax." We have read and heard volumes of both kinds of stories by now, and there are things to say about both.
New York, Washington, London, Paris, Moscow, Beirut, maybe San Bernardino, Calif., now Brussels, surely some other places: These are among the reasons we have to recognize we live amid a global crisis now. There is no more sitting comfortably in front of a television in any city or town and watching events unfold in some faraway place, moved for the duration of a cocktail hour.
Brussels tells us, first and conclusively, that there are no such comfortable places left. To me, this is the ultimate reason Tuesday's events so quickly disturbed so many minds. It was more than the blood and carnage this time. It was the blood and the carnage so graphically in proximity not to some desert village or sun-parched urban slum, but to plate-glass windows fronting fashionable shops and the façades of staid buildings in the Belgian style.