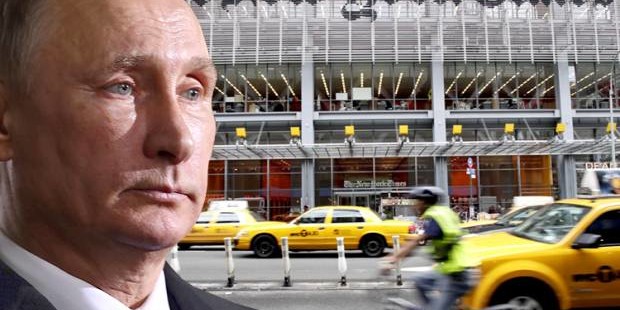 We are the propagandists: The real story about how The New York Times and the White House has turned truth in the Ukraine on its head
A sophisticated game of manipulation is afoot over Russia: power, influence and money. U.S. hands are not clean.
A couple of weeks ago, this column guardedly suggested that John Kerry's day-long talks in Sochi with Vladimir Putin and his foreign minister, Sergei Lavrov, looked like a break in the clouds on numerous questions, primarily the Ukraine crisis. I saw no evidence that President Obama's secretary of state had suddenly developed a sensible, post-imperium foreign strategy consonant with a new era. It was force of circumstance. It was the 21st century doing its work.
This work will get done, cleanly and peaceably or otherwise.
Sochi, an unexpected development, suggested the prospect of cleanliness and peace. But events since suggest that otherwise is more likely to prove the case. It is hard to say because it is hard to see, but our policy cliques may be gradually wading into very deep water in Ukraine.
Ever since the 2001 attacks on New York and Washington, reality itself has come to seem up for grabs. Karl Rove, a diabolically competent political infighter but of no discernible intellectual weight, may have been prescient when he told us to forget our pedestrian notions of reality—real live reality. Empires create their own, he said, and we're an empireArctic
The Ukraine crisis reminds us that the pathology is not limited to the peculiar dreamers who made policy during the Bush II administration, whose idea of reality was idealist beyond all logic. It is a late-imperial phenomenon that extends across the board. "Unprecedented" is considered a dangerous word in journalism, but it may describe the Obama administration's furious efforts to manufacture a Ukraine narrative and our media's incessant reproduction of all its fallacies.