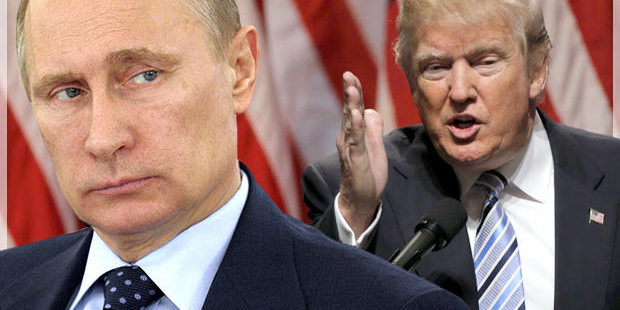 War in the media age: Hysteria over Trump's supposed Russian ties made headlines, but the "story" is remarkably flimsy
A case study in how a co-opted press manufactures foreign policy consent
From one week to the next, I note with mounting anxiety the media's habit of using innuendo, loaded suggestion, assemblages of proximate facts, implication short of assertion and omission to avoid factual news reports. We, the reading and viewing public, are invited to draw conclusions about major events with ever-increasing degrees of uncertainty. Forget enlightenment. We grow endarkened.
Just as alarming are the numbers of us who are perfectly willing to take part in this pervasive ruse. Shrill conviction follows, and a dangerous undertow of fear, animus and belligerence follows.
There is nothing new in this. Americans have been easy marks for those practiced in the manipulation of crowds at least since newspaper magnate William Randolph Hearst provided Theodore Roosevelt, then secretary of the Navy, with the righteous frenzy he needed to start the Spanish-American War. But things are far graver now. There is incalculably more at risk. This nation faces large, consequential decisions but insists on rendering itself ever less capable of making them.
That is what it comes to. Consider the distance, in numerous recent events, between what occurred, what we know, what we are told we know (less in each case) and what we are then duped into assuming. It is large. And it is consequential.
Three weeks ago we had the hacking of the Democratic National Committee's electronic mail: The Russians did it. Last week we werewarned that Russia is amassing troops and matériel in Crimea in response to a Ukrainian incursion: What incursion? President Vladimir Putin must be planning an invasion of Ukraine.