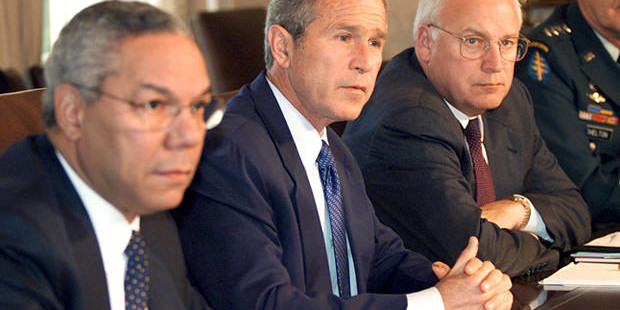 This is how the CIA botched Iraq post-9/11: Bob Gates, careerist sycophancy, and the real history of the Deep State
A veteran CIA officer explains to Salon exactly where the agency has gone wrong for decades — and the consequences
In a lengthy exchange with Ray McGovern, or when you listen to him speak, a lot comes at you. This is a former C.I.A. officer who, as branch chief in the analysis section, counted daily White House briefings among his tasks. Given his years out in Langley, Virginia—from the early Kennedy days until he retired in 1990—he was witness to the agency's collapse into a factory producing politically and ideologically motivated "intelligence." Long before the end, Langley had turned into a building full of "prostitutes"—McGovern's word "not too strong."
McGovern can get very granular as he describes what he saw. Elsewhere in the News, a discriminating new website that searches out material you ought to see but may miss, just posted this remarkable radio interview, in which McGovern analyzes the fate of the 2002 intelligence report advising the Bush II administration there were no weapons of mass destruction in Iraq. More than a million deaths and one Islamic State later, McGovern tells us what this kind of corruption looks like from the inside and how it felt to watch it.
We explore such things in this, Part 2 of the lengthy interview I conducted with McGovern when we found ourselves at a conference in Moscow last December. But two other things struck me as I prepared the transcript.
One, I tipped my later questions toward the personal, and McGovern did not flinch. Along with the story of an institution's decay, he here describes his inner turmoil as his conscience—which is formidable—started sending distress signals. Maybe readers will be as moved as I was. Maybe they will draw from it as much as I did.