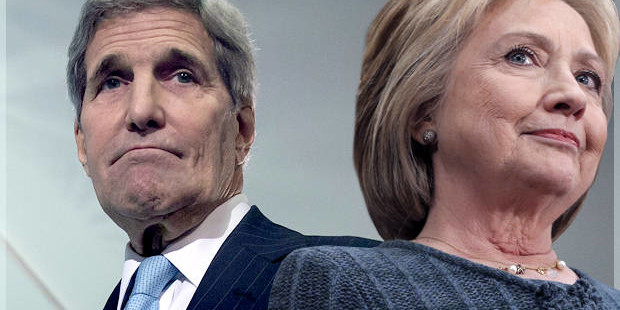 The real story about Syria and Libya: Behind a new agreement with Moscow, and the insidious way the New York Times protects Hillary
A new accord with Moscow on Syria clears up little. And a new Times series on Clinton and Libya has a messy agenda
Hardly does the Syria accord announced jointly in Washington and Moscow last week clarify the swamp of complications, divided loyalties and treachery that have defined the crisis for years. It does not. We do not know yet even if the "cessation of hostilities" will hold, to say nothing of whether it will open any door to political negotiation and a settlement. It is fragile; the predictable interests—notably Turkey and Saudi Arabia, Washington's principle allies—are already trying to tip the deal over.
But the doubters overdo it, in my view. They judge the agreement as if they were making book on it: No previous attempt to halt the violence has succeeded, so the odds are this one will collapse, too.
Shallow thinking—the kind one gets from the pack animals that staff our newspapers. You have to look carefully at this agreement and the circumstances that led to its conclusion last week. A lot has changed since the previous attempt at a ceasefire, in 2014, failed in less than a day. At close range, I see grounds for optimism—O.K., tempered, attenuated optimism. And I mean this two ways.
One, there is the question of motivation.
This accord has just two signatures on it—Washington's and Moscow's. That is a strength, not a weakness, as some commentators have suggested, for they are the parties to this conflict who will determine the outcome. When a Russian warplane flew its first bombing sortie over Syrian soil last September 30, this conflict was confirmed as a theater of great-power rivalry. And the Americans and Russians now have good reasons—very different reasons, of course—to make this agreement hold and go somewhere. They did not a matter of weeks ago.