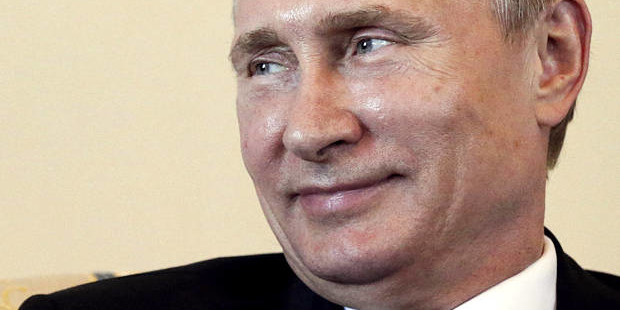 Putin might be right on Syria: The actual strategy behind his Middle East push — and why the New York Times keeps obscuring it
There's actually common sense and historical vision behind the Putin plan. Not that our media covers it honestly
One sentence in a news report the other day on Russia's assertive new campaign to subdue Islamic extremists in Syria simply will not leave my mind. It was written by Michael Gordon, the State Department correspondent at the government-supervised New York Times. American officials, Gordon reported, are "confident" that Moscow will fail as it tries to return some semblance of order to what is now the world's most tragic nation. This failure would be a good thing, we are to understand.
Will you think this through with me, please? We want a big-picture look, from the altitude of, say, a Russian jet now flying sorties against one or another terrorist formation operating against the Assad government in Damascus. And we strip out all the names so our minds are free of the limitless propaganda Washington buries us in by way of clerks and gofers such as Gordon.
What are we looking at? What is the thought buried in that sentence?
Very simply, we have one secular nation helping to defend what remains of another, by invitation, against a radical Islamist insurgency that, were it to succeed, would condemn those Syrians who cannot escape to a tyranny of disorder rooted in sectarian religious animosities. And we have the great power heretofore dominant in the region hoping that the insurgency prevails. Its policy across the region, indeed, appears to rest on leveraging these very animosities.
Now we can add the names back in.
In the past week Russia has further advanced its support of Bashar al-Assad with intensified bombing runs and cruise missiles launched from warships in the Caspian Sea. Not yet but possibly, Russian troops will deploy to back the Syrian army and its assorted allies on the ground. This has enabled government troops to begin an apparently spirited new offensive against the messy stew of Islamist militias arrayed against Damascus.