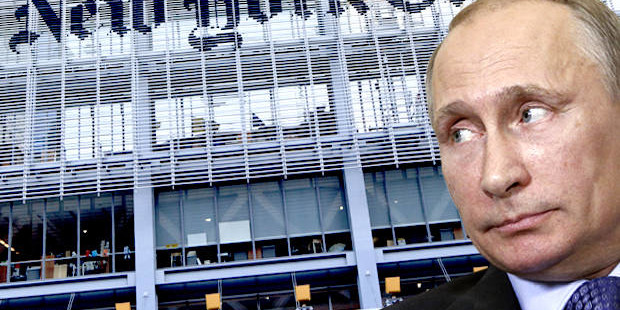 Outright lies from the New York Times: What you need to know about the dangerous new phase in the Ukraine crisis
While establishment media toe Washington's line, violence and instability have shaken the Ukraine this week
The slightly fetid "phony war" in Ukraine—the unsettling stagnation noted in this space a month ago—is emphatically over. Suddenly there is movement on several fronts, and some of it is promising. But this is a dangerous moment, too, chiefly because Washington's bet on the post-coup government in Kiev, bad from the outset, is on the brink of producing a result so ugly and shameful its consequences all around cannot now be calculated.
I refer to the very real potential, as of Monday, for a coup mounted by violence-adoring ultra-rightists—those neo-Nazis airbrushed out of the news coverage even as they now maraud through the Ukrainian capital almost with impunity. "The far right won't make a full move on the Poroshenko government now," a Ukrainian émigré said on the telephone Tuesday. "I think it'll be a couple of months before we see that."
Comforting, isn't it?
In effect, we will now watch a race between those attempting to forge a negotiated settlement in Ukraine—and the prospects for this look good once again—and the collapse of the Kiev government precisely because the European powers are now forcing it to accept such a settlement. You tell me who is going to break the tape.
Before I go any further, there is an aspect of this new phase in the Ukraine crisis that needs to be noted right away. The narrative advanced over the past 18 months by most Western media—and all corporate American media, without exception—is coming unglued before our eyes. This is going to make it even more difficult than heretofore to understand events by way of our newspapers and broadcasters.