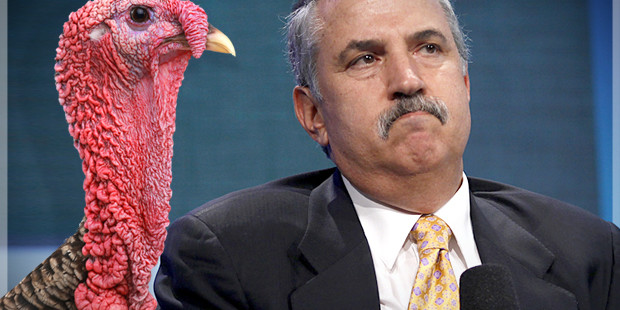 "Our media have betrayed us incessantly this year"
This is a day to give thanks and to remember. That's harder and harder with a media that wants us to forget
It grows more difficult, all thinking people must admit, to figure out what we Americans are to be thankful for this time of year. There are many things to celebrate and these we must see and never lose sight of, but you have to work at it — harder every fourth Thursday in November, it seems. The good of our great country is not readily apparent amid the mess we insist on making of ourselves at home and of as many others abroad as we can get our hands on.
This is the inscription on my Hallmark card. Happy Thanksgiving, dear readers.
Bitterness, you say, bitterness on Turkey Day, and you are partly right.
If you are not bitter at the sight of our place in these times, especially when you put it next to what our place could be, you suffer what I call the tyranny of American happiness, a burden that besets many of us. Bitterness, like nihilism, is not to be avoided by walking around it. You have to pass through it to put it behind you. Then you have truly exited the economy of regret and betrayal and arrived in an economy of possibility. Things can get done in this latter place. Getting there, it seems to me, is a necessity of living well in the America we find ourselves in.