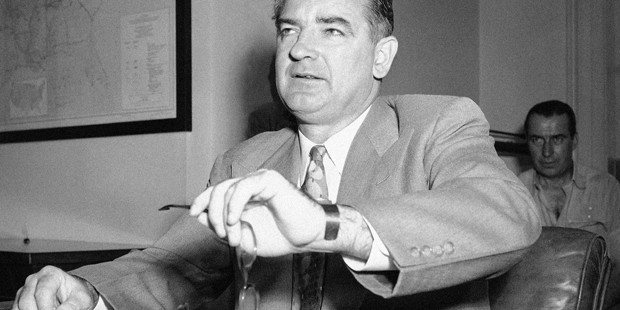 Our dangerous new McCarthyism: Russia, Noam Chomsky and what the media's not telling you about the new Cold War
Perverse, diabolical obsession: Policy cliques in D.C. have no intention of desisting in this war until they win it
It is time to attempt that hardest of things—to see ourselves for who we are, to see what it is we are doing and what is being done to us.
Two things prompt the thought. We have the latest news on Washington's confrontation with Russia, and we have a newly precipitous decline in the national conversation on this crisis. In my estimation, we reach dangerous new lows in both respects.
It is always difficult for the living to see themselves as suspended in history. Being up against the rock face of events, being the stuff of which events are made, allows no distance, and achieving perspective without any takes an arduous effort.
But we have to make an attempt at this field of vision now. Every moment counts as history, but some passages are bigger than others. And this, ours, is very big as of the last 10 days, maybe two weeks.