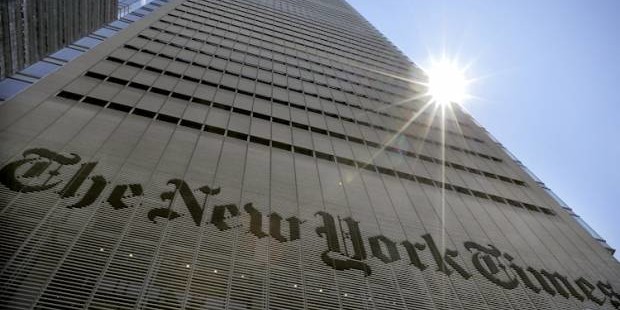 Middling logic, middling newspaper: New York Times bows to government, again, on NSA
By withholding details of Edward Snowden documents, the paper of record shows it cares more about power than news
Ever since Edward Snowden made his daring leap into the kingdom of his own conscience last spring, I have tried and tried but can't find a single American–even among Snowden's most uncomprehending critics–who can mention one thing he has told us that we wish we did not know.
But I think I am onto something now.
The latest in the Snowden case suggests that beyond all the revelations of the National Security Agency's corrosively unlawful doings, Snowden has things to say that we simply cannot take—not at the moment, in any case. Things such as why Snowden truly frightens us (or some of us) and how he has exposed critical and potentially fatal fault lines in our worse-for-wear American polity.
Maybe someday we will be up to facing these things. If we are fortunate. If we can restore some of the extraordinary thinking that went into the making of "America"—the idea of America, I mean—and bring it into a new century. Then we will be able to hoist aboard Snowden's larger meaning—a meaning it is not clear he yet grasps himself.
We had a telling couple of days in the Snowden story at the end of last week. From his exile in Russia, Snowden addressed a letter to German Chancellor Angela Merkel and handed it to Hans-Christian Ströbele, a deputy in the Bundestag and a member of the Green Party. Ströbele and two German journalists were in Russia to meet Snowden—the two hacks to interview him.