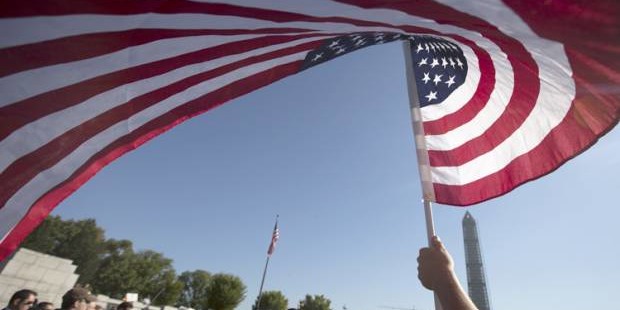 God won't save us: Memorial Day, honest history and our new military-industrial complex
Americans believe we are guided by divine providence. Obama's strange presidency shows the work of something else
Memorial Day comes, always a curious occasion in a nation devoted to forgetting so much of its past. Count this column one among millions of handkerchief flags, fluttering in our spring breezes as the parade passes by.
For some time now I have considered whether we Americans have witnessed one of those events that occur in other places — and all too often — but that "can't happen here," as the phrase every American knows used to go. Anything can happen anywhere, of course, and to accept otherwise is to say history does not happen here.
The thought that Americans stand outside history has been fundamental to the ideology of this nation since the Puritans began to elaborate it in the 17th century. Providence guides and protects us. The American story begins with the story of the first settlers' escape from the cesspits and decay of the old regimes in Europe. None of that would or even could happen here, not in "the New World."
The notion cannot stand up to logic and never has, but it was never meant to. It is not a thought but a belief. And we live in a century requiring more thought and less belief, for the world has gone and grown complex on us. There can be no more resort to Providential guidance, not productively. Our time is all about human agency, which is to say responsible action, which is to say it is about understanding ourselves as creatures living in history like everyone else and going on from there.
So, to this event I have been turning over in my mind.