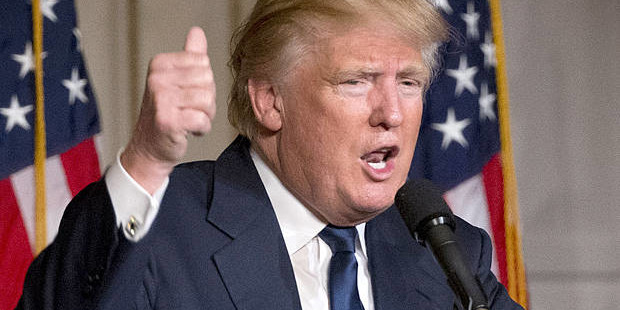 What Donald Trump doesn't know might save us: He's unschooled, but at least he's no American exceptionalist or neo-con ideologue
Forget his impractical foreign policy solutions. Trump scares elites because he is rethinking U.S. military might
The Russians have long understood that words are actions. A linguist and literary critic prominent in the last century added to the thought by insisting that context is more important than text. The meaning of what one says, in other words, is relational: It can be understood only by way of when, how, to whom and even where one says it.
There is no escaping the thought of words as actions as it applies to foreign policy. Washington has its "moderate opposition" in Syria, and the designation is an essential tool of U.S. strategy, even as these moderates include a consequential, maybe decisive, number of radical Islamist factions. It is almost frightening to carry this thought anywhere near Russia and the Ukraine crisis, where all that Russian "aggression" right out of the clear blue, no reason at all for it, now has Defense Secretary Carter sending NATO weaponry and rotating troops a matter of miles from the Russian border.
Words as actions fly thick as mosquitoes in spring these days. Some of those I have in mind came from President Obama during his remarkable but problematic trip to Havana last week. Others came from Castro — Fidel, I mean — in reply to Obama's.
Then there are Donald Trump's words in those lengthy interviews on foreign policy he just gave the New York Times and the Washington Post. The transcripts are here and here. The Don — better than "the Donald," somehow — seems to have wowed the policy cliques and the media clerks: They have since had many words of their own.
We have heard the words these past 10 days but now must look at them as actions, I urge. We need to see what is being done by way of what these people are saying, where, to whom and so on. Syria, Ukraine, all the Putin-bashing: It is easy to see the intended point (even if a surprising number of us are taken in). The media's purposeful perversion of the truth is perfectly plain. But these other cases also deserve our attention; the points being made are subtler but not less important.