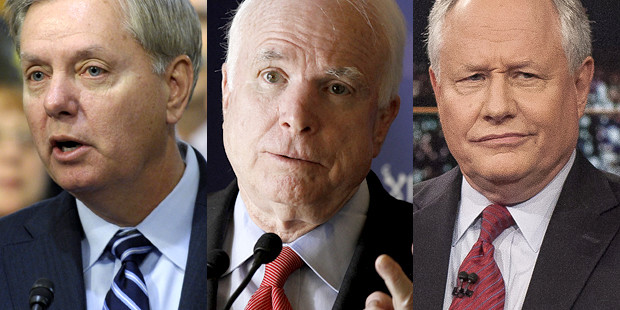 Dick Cheney's demented last laugh: Neoconservatives destroyed American exceptionalism, but made Obama collateral damage
This July 4, we know our foreign policy must change after the neocon's Iraq disaster. Let's take the right lessons
Our national polls—run by the media, a few universities, and foundations such as Pew—seem to represent us better than our elected leaders, which is a fine thing because our leaders do not represent us. The polls tell us what we all think in some proximately collective fashion. And they have just told us that a majority of Americans do not like our 44th president's foreign policy.
This is something worth understanding. What does it mean that almost 60 percent of Americans disapprove of the way they are represented abroad? That this percentage of people—extrapolating from the polls, of course—think we should behave differently among others?
Straight off the top, we must recognize that a long tradition in this country's conduct overseas endures. Since America first elaborated a foreign policy in the later decades of the 19th century, it has been the preserve of densely networked, comfortably sequestered cliques. White, WASP, East Coast, keen on bloodlines, their members are accustomed to defining American interests, and then shaping and executing policy, without impeding reference to the public or, indeed, the democratic process altogether.
O.K., these cliques are more diversified now. This changes nothing. Gaining entry still means subscribing to the orthodox version of America's place in the world. This is why one cannot get too excited about a woman making secretary of state, in my view—to say nothing of a woman making CIA station chief, as happened for the first time some years ago. So what, in each case?