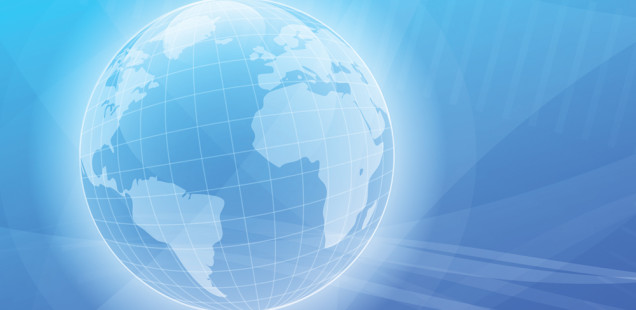 Cold War Illusions: Losing Friends
Just before the November 2016 elections, I was invited to share lunch at a place called Packer's Corner, a tiny hamlet in southeastern Vermont. I was instantly intrigued. If "faded glory" fairly describes the place now, Packer's Corner et ses environs retain a certain standing in the long, intricate story of the 1960's. It is where Raymond Mungo and other associated with Liberation News Service retreated, thereupon letting the press rust, in 1968. It is today as it was then—a warren of
dirt roads far from all madding crowds. Buried in the foothills of the Green Mountains, its remote geography still enhances a strong whiff of romance. "If you lived here you'd be / home now in Heaven," Verandah Porche, one of the original communards, later on, wrote of the place.
Porche, gracefully gone silver and still writing poetry of elegant, earthy simplicity, was among the two dozen who gathered for lunch. We sat at refectory tables arranged in a horseshoe, and the floor was opened to the obvious topic, the election being hard upon us. When it was my turn to speak, I suggested we had reached a moment of historical importance. Money and Citizens United had reduced representative institutions to inoperable ruins. We faced two candidates too objectionable to support. These incontrovertible realities imposed a new responsibility upon us. It was a duty to resist flinching from our moment and accept the necessity—here I spoke with special care—the necessity of extra-parliamentary action.
Some time into a silence the consistency of granite I realized I had mistaken my company. I had belched in chapel. "And what do you mean by 'extra-parliamentary,'" someone finally asked with Dominican consternation.
"The shortest and best answer is the street and all the term implies," I replied. "Where else to turn in the circumstances? This is what I meant by a burden of responsibility."
More silence, the think-tank of knives and forks.
There was a handsomely craggy man who spoke very finely of his time with Harry Bridges in the San Francisco chapter of the Longshoremen's Association. Another man spoke a little vaguely but well enough of more willful, more courageous passages in American politics. But the tide overtook their voices, as it had mine. So far as I could make out, we were awash in a Clintonian sea. By and large, this was a gathering of Hillary voters, and, as Hillary voters are wont to do, they brooked no deviation.
It is possible to treat a pariah politely, I learned in the course of the afternoon.
I do not recall this incident to single out the residents of Packer's Corner. They were paying attention people. Their consciences were on the table. I had been agreeably welcomed. I liked their company. I mean to say what happened one rainy October day in a hamlet of semi-hallowed history reflects the very sudden, stark severity of our predicament. Events have been such that nothing can any longer be taken to be "as usual," and certainly not politics. To bring the point to a single word, we face a choice none of us can (or can no longer) evade. Few of us can have anticipated this. One would need an appetite for angst, bitter recognitions, risk, sacrifice, and certain kinds of hardship to welcome this choice. One is sure to lose friends as this choice is made. But there is no denying that, after a long time hovering above us, it has landed with an audible thud.
This is the choice between illusion and reality. To say this another way we must choose, and rather quickly now, between myth and history. I have distinguished before, in my most recent book and elsewhere, between a mythical idea of America and one rooted inhumanly made, humanly determined history. In the case, I presented this was the nation's choice. It would determine America's path into the 21st century. (And so it is doing.) I have since come to see that this choice lies, first of all, with each of us—an individual choice. We are now well into the process of making this choice. If we are agents of history, what is it we propose to do? This is now our question. It cannot be what we have done to date—this much is plain. That afternoon in Packer's Corner was simply one moment among many leading to the satori of this conclusion.
Illusion takes a peculiarly outsized place in American political culture. More than anywhere else, in my experience, illusion lies like a layer of smog atop our ordinary, perfectly evident political realities. For a few of us this superstratum of constructed appearances is a topic unto itself. For most, illusion serves as a salve as we continue to live as we are accustomed, quiescently accepting the ever more unacceptable—rampant poverty, permanent war, the dilapidated wreck we pretend constitutes a working democratic process. Our cotton-wool public discourse is a symptom of this dysfunction even as it is key to sustaining it.
I thought about American illusion during my drive home from Packer's Corner. I began with my own. What was I thinking when I accepted that invitation to lunch? That the survivors and descendants of those "famous long ago" were holding to the old watchtowers? It must have been something like that. For all the shortcomings of the 1960's—Has anyone finished counting?—I credit that time with getting some things done. It put a notion of transcendence—of an alternative to the whole of the established order—before an entire nation (and well beyond). It turned upside-down the logic of "what is possible" to read "what is necessary, what is urgent," so transforming the task into making the necessary and urgent possible. Even among the all the failures, these features of the 1960's are easily recalled. But I had allowed myself to forget the political wages exacted during the intervening half-century. All is changed, changed utterly, and there is not much beauty born of it.
That is one kind of illusion, prevalent but treatable. Another kind, yet more prevalent, seems to have no known cure. This illusion has to do with power. The reply to the 1960's from all the decades since has been that the possible is all that is necessary and urgent and can be accomplished with no fundamental critique of power, the institutions invested with it, and those who direct these institutions. There is no such critique in the main streams of American politics. Instead, there is an assumption of institutional efficacy (in the face of all evidence) and eternal life. Of all the illusions embedded in American political culture, this, surely, is the grandest. It is also the oldest, as I will shortly explain,
It was a remarkable thing, looking back, to watch as my generation—"the 1960's generation," though I am not sure about this term—embraced the grand illusion. It began as a cohort more critical of the materialist tradition than most, if not all, before it. It then made itself the most voraciously acquisitive generation to come of age in the 20th century. Things became the drug of choice. All the while it maintained its claim to the righteousness attaching to its original ideals. This is a too-swift pencil sketch, I confess. It is to say only that this hollowed-out righteousness comes down to us in monumentally perverse form. In the 1990's Bill Clinton named its adherents "New Democrats." We now call it simply "Clintonism," Hillary its high priestess, Barack Obama its most effective apostle to date.
The consequences of this self-betrayal, as I count it, do much to define our condition. A critical separation now lies between one's living and one's understanding. There is rarely any thought of altering one's path and the path of one's energies as a necessity or responsibility on the basis of events or the beliefs one has acquired. American life is bracketed, impervious to whatever may occur in public space. This condition leaves most of us impersonators of ourselves as we propose to be. "Most people are other people," Wilde wrote a century ago. "Their thoughts are someone else's, their lives a mimicry, their passions a quotation." It is exactly the point.
It follows naturally that politics is bracketed, too. Whether we are talking about no compromise or limitless compromise such that outcomes are rendered meaningless, politics now is strictly a matter or material gain and loss. Stripped of reference to any ideal, it is purely instrumental. Sequestered from any form of aspiration, politics is effectively depoliticized. At the bottom, it is a mere spectacle.
"The tangle of delusion, belief, hope, disappointment, and realism should not be underestimated," Joann Wypijewski, a journalist (and former CounterPunch columnist) wrote just after Donald Trump's inauguration. "The dissonance between people's personal behavior and their political choices ought not to be underestimated, either." Wypijewski (who was present that day in Packer's Corner) was describing America's dispossessed. But are any others immune from this condition? Clintonians and "moderate" Republicans—Is there a difference?—are clear-eyed and on the case? "Progressives" of one or another stripe are privileged to stand apart and above? It does not hold up. It is another illusion. There are not "two Americas," as often asserted. There is one, with many different manifestations.
Illusion and its consequences, just as Wypijewski listed them, make a long thread in American political culture. Our moment is distinguished as one of a few when this thread surfaces prominently in the weave and addressing it cannot be avoided. Failing to do so, or denying the need, constitutes a choice. Acquiescence is assent this time around.
* * *
Various historians have noted the fundamental shift in shared American perspectives after the War of Independence, the settlement with Britain and the ratification of the Constitution in 1787. The nation born of revolutionary violence quickly came to abhor revolution. There were many reasons for this, some very practical, but beneath them all lay the thought that the new nation was a near-perfect republic just as it was. If it was, after all, a product of providential benevolence, it followed that there would be no further need of revolution or any kind of dramatic change, violent or otherwise. Yes, human fallibility and the dangers of decay and corruption would arise from time to time. But the antidote in all cases would consist if greater or lesser adjustments, nothing more. God ever watched over his creation.
I have just described several things. You can find the core
of the American mythology in the above outline. It is a pencil sketch of orthodox American ideology. It suffices as a thumbnail definition of American exceptionalism. And it is the working assumption in America politics today. So it describes the source of many illusions, to put the point another way—not least the grand illusion mentioned earlier. Healthcare, the Pentagon budget, the ever more intrusive corporation, the marketization of everything, abuse of the environment, crumbling schools and roads: We can manage all this while observing the boundaries of the possible. We must make more adjustments, but these need not include a direct challenge to power and the order it upholds—the order that produced the problems, this is to say. That is neither possible nor necessary.
Every major social movement since the Gilded Age—the Progressives, organized labor, the New Left, feminism, the environmentalists—has succumbed to the temptation of American ideology. Our "Resistance" (with a capital "R," no less) does not even pretend to oppose it at the outset. Progressives, "Resisters," and many liberals rarely accept that they have anything in common with true-believing exceptionalists and other "chosen people" fundamentalists. But they do: at the bottom, almost everything, save for matters of style.
* * *
The immediate ancestor of our Clintonian Democrats and progressives today is that odious creature known as the Cold War liberal. I have always nursed the deepest contempt for these people, I allow, but I have never been given a reason I should not. The stain they have left on postwar American politics has been almost singularly destructive.
It is not merely that those of this mid-century persuasion propagated an impossibly simplistic, even cartoonish rendering of the Soviet Union, the Cold War's origins, and the post–1945 equation. They did make Russophobia "respectable," of course. But the Cold War liberal's core project, plain enough in all the basic texts, was a radical restoration of exceptionalist ideology. It was to declare American liberalism excused from that critique of power one must consider essential to any vibrant politics. The focus was the radical residue—domestically, at home—of the 1930's and 1940's. This was still powerful after the war. While the Cold War liberal's anti-communism was as real as it could get, the Russians were in this one respect a mere foil. It is worth considering this in the context of the grand illusion so many of us nurse today. Was the Cold War liberal not its godfather?
America had previously proven itself immune from all those undesirable forms of history at work elsewhere, the texts of Cold War liberals uniformly noted. But, reading straight out of the 17th and 18th-century credenda, they followed this thought with assertions that the danger of decay was again at the nation's door. "Today, democracy is paying the price for its systematic cultivation of the peaceful and rational virtues," Arthur Schlesinger declared in The Vital Center. The only response had to be a vigorous reiteration of belief (as opposed to thought, one surmises)—"the fundamental faith of contemporary liberalism." This had to be, moreover, "a fighting faith."
One finds the foreshadows of many things now too familiar to us in militantly written calls to arms such as The Vital Center and Louis Hartz's The Liberal Tradition in America. George W. Bush's "with us or against us," his post–2001 article of faith, is hardly even a variant of Schlesinger's "we or they" division of the planet and anyone to his left in the domestic context. Post–Cold War triumphalism, never so well expressed as in Francis Fukuyama's foolish "end of history" thesis, is the Cold War liberal's look-alike child. Our neoconservatives and neoliberals are his first and second cousins.
Hartz, for his part, was fully aware of the danger of "liberal absolutism," as he termed it. This was the problem de Tocqueville warned of in the second volume of Democracy in America, and Hartz seems to have read his de Tocqueville. What the French writer called soft despotism some of us call "illiberal liberalism," for the intolerance at American liberalism's core is now rampantly obvious, of course. But Hartz had it very wrong when he tied "American policy abroad and the fate of freedom at home … in an intricate knot." This is another immense, persistent illusion. The projection of American power more or less limitlessly can no longer be counted a defense of freedom or anything else, if it ever could have been, so much as it is a devastation. Empire abroad, democracy at home: It is one or the other, for at the horizon they were always mutually canceling. Can the mistake be any plainer than it is today? To put the point simply, we have reached the horizon. What has the Pentagon become in our time, a defender or a destroyer?
* * *
I began raising a question concerning a choice we face. This choice turns on many things, of course, but it is defined to a considerable extent by our views of Russia. What was once the "red scare," in prewar and postwar versions, is now the Russians-did-it thesis, to be applied in whatever circumstance may be convenient. In this the choice we face is a carbon copy of that Americans confronted during the Cold War. This is not so odd: As I argued in a previous CounterPunch essay ("Ukraine: The Crisis in Context," Volume 21, No. 5, 2014) America's animus toward Russia has roots that run back to the 1840s. It was de Tocqueville, indeed, and then Sainte–Beuve, who first identified it. At this point, it is rather easy to activate.
There are various specific similarities between our time and the Cold War decades. I count these among our many Cold War scars—very few of them, if any, have healed. We live amid an extraordinary resurgence of ideology—"compulsive Americanism," as Hartz called it—and it runs through all the familiar political stripes, far from least the Democrats. The open disgrace our media have made of themselves is at least as shameful as their Cold War record. If the Cold War made a salad of Wilsonian mission and McCarthyism, we have tossed one of "liberal interventionism" and Russophobic hysteria. People lost in this mode ought to take a lesson: The better historians will not be kind to the "herd current"—Hartz's term again—abroad among us. As during the Cold War, too few are the dissenters who, at some future date, will be able to claim immunity.
We can trace the current rupture in U.S.–Russian relations to a noted speech Vladimir Putin delivered at a security conference in Munich 10 years ago. In it, the Russian president rejected the demeaning, highly damaging, subservient role Boris Yeltsin, Putin's pliant, inebriated predecessor, had accepted for the new Russian Federation. If there is to be a partnership between Moscow and Washington, Putin asserted, it is to be on an equal footing. The global hegemony the U.S. seeks in the post-Cold War era is fated to remain a dangerous source of disorder so long as Washington persists in this pursuit. These remarks tipped the scales within the American policy cliques. The coup in Ukraine and the war in Syria—the two crises that currently define U.S.–Russian relations—followed. The lesson here is simple: The animus toward Russia now abroad among Americans is strategic in origin, however few of our Russophobes understand this. Precisely as it was during the Cold War, public opinion is again manipulated in the service of American primacy.
Lost in the blur of our Cold War II, as vigorously encouraged by our media, are three realities. Washington cultivated the February 2014 coup in Ukraine, and it has sought another by supporting jihadists in Syria. These are questions of on-the-record facts, beyond debate. As a commentary on 21st century realities, Putin's Munich speech is far superior even today than anything Washington has had to say for the past 17 years. This is a matter of judgment, but, having referred to the text on numerous occasions in the course of writing columns, I have no trouble claiming it as mine.
The above three points will prompt many objections. These will all underscore this essay's argument: Illusion blinds too many of us. Too many of us bear the Cold War's scars. Too many of us, lost in mythology, lay claim to a status as history's exceptions without even knowing we are doing so. Too many of us are making the wrong choice.