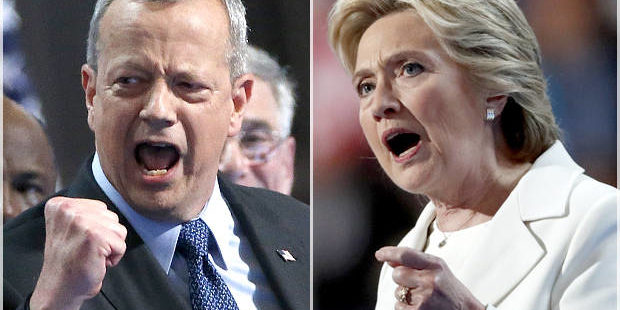 Clinton, Gen. Allen and alarmist declarations: The media must call out leaders for their dangerous fictions
A couple of remarkable things got said on television last Sunday morning. Both seemed to have slipped into the record without much comment. Let us keep the record straight, then — the never-ending task when you have a corporatized press dedicated to dishonesty.
John Allen, a retired Marine general, addressing the prospect of a Trump presidency onABC's "This Week": "What we need to do is ensure that we don't create an environment that puts us on a track conceivably where the United States military finds itself in a civil-military crisis with a commander-in-chief who would have us do illegal things. That's a major issue that we're facing here, the potential for a civil-military crisis where the military could be ordered to conduct illegal activities."
Hillary Clinton on Fox News, remarking on the Democratic National Committee's email mess: "We know that Russian intelligence services hacked into the DNC and we know that they arranged for a lot of those emails to be released, and we know that Donald Trump has shown a very troubling willingness to back up Putin, to support Putin."
I could hardly wait for Monday's papers to see how they would play these assertions. Nothing in any of them. The old rule applies once more: When people say remarkable things that are remarkable in the wrong way, they do not get remarked upon.
My remarks, one at a time:
*
Allen, as readers know, was among the military brass who breathed Clintonian fire at the Democratic convention. His comments on ABC were advanced as mere elaboration of anti-Trump animosity within the officer class (but not the rank-and-file). We have known for some time that Clinton is the Pentagon's preferred candidate — for good reason, this — so there should be no cause for the American body politic to ripple with surprise. And it has not.
Emphatically there is cause. Emphatically we must take note.