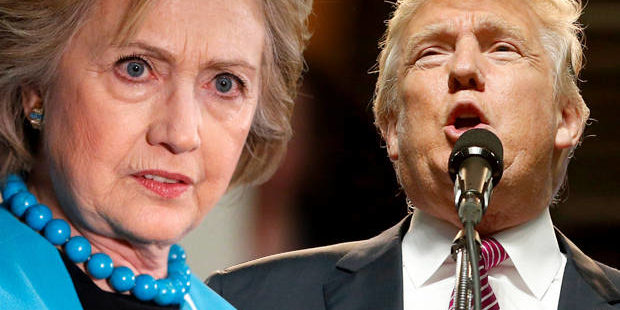 We can't vote for either one: On world stage, Clinton and Trump present different, but serious, dangers
It is pathetically impossible to determine which one would be worse, the only metric we have left. It's OK to pass
As of this past week Americans voters have their choices in November—all three of them. I do not see them as nearly as clear or simple as a lot of people might have imagined even a little while ago. The exception is the third of these alternatives, the right to remain silent—a phrase ordinarily used in another context but perfectly correct in this one. This position seems to have just gotten a great deal clearer, if not simpler.
In my read, the race between Donald Trump and Hillary Clinton as it now shapes up does not present voters with anything like an obvious choice. Neither does it seem certain at this moment which of two candidates unworthy of election—let us speak honestly—will triumph. Nor can one say which of the two would be worse, and this, pathetically, is the metric now establishing itself in many voters' minds.
As a quick aside, it truly tells us a lot, doesn't it, that Clinton can bring a record of service decades in length and still face a serious challenge from Donald Trump. Every time she tells her mobs of supporters, "This is going to be a tough fight," I think how shameful a fact this is. Madame Secretary, I reflect, looks a lot better in the television series, risible as it is. Téa Leone, with her whiskey voice, her greeting-card compassion and her ritualized moral ambivalence as she executes our dishonorable foreign policies, somehow manages to come over more persuasively.
What a moment.