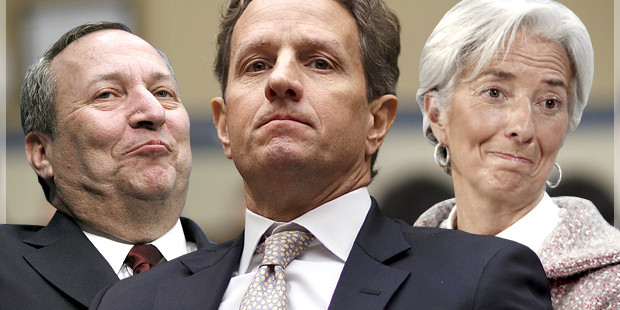 Big banks run everything: Austerity, the IMF and the real story about world economy that the media won't tell you
If you want to understand what's really happening in Greece and Ukraine, just follow the money.
Fascinating to watch the International Monetary Fund as it fronts for the U.S. Treasury and international lenders in the Greek and Ukrainian debt crises. In the former, the fund pins the Syriza government to the wall because it dares to represent its electorate. In the latter, it stands by the Poroshenko government because it has no intention of representing anybody other than banks, corporations and the global strategy set.
"Fascinating" is one word for this and it holds. "Greed in action" is three but they do a better job.
Coincidentally enough, both the Greek and Ukrainian cases now near their respective denouements. Miss this and you miss a singularly plain display of power, the way it works and what it works for in the early 21st century.
Athens has debt payments of €1.6 billion ($1.76 billion) due in June and must make them if it is to receive a further tranche of European and I.M.F. funding. This is essential if Greece is to recover—not from the 2008 financial crash and its economic fallout, which was long ago absorbed, but from the recovery program the fund and the European Union imposed in 2012. That is textbook neoliberalism, naturally, and the results are before us. Prime Minister Alexis Tsipras calls it "a humanitarian crisis," and I have heard no one dare counter him on the point.