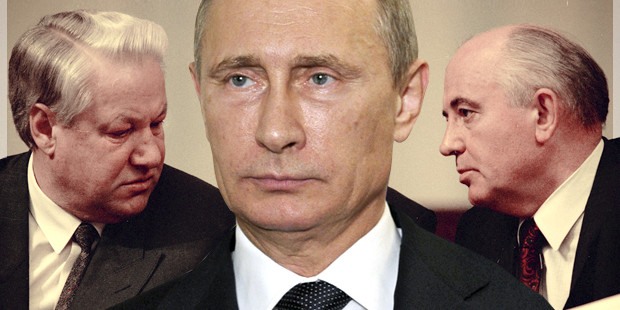 "Architects of American policy towards Russia and Ukraine are destroying American national security": Stephen F. Cohen on the truths U.S. media and politicians hide
Myths of American nationalism busted as our interview with noted scholar concludes
If there is a lesson in Stephen F. Cohen's professional fortunes over the past year, it is the peril of advancing a dispassionate reading of our great country's doings abroad. Cohen's many pieces in The Nation on the Ukraine crisis and the consequent collapse of U.S.-Russia relations now leave him in something close to a state of siege. "My problem with this begins with the fact that… I don't have a vested interest in one of the 'isms,' or ideologies," Cohen says in this, the second part of a long interview conducted last month.
The problem lies with the ideologues infesting the waters wherein Cohen swims. Terminally poisoned by Cold War consciousness, they cannot abide disinterested thought. Cohen has been mostly scholar, partly journalist, since the 1970s. His "Sovieticus" column, launched in The Nation in the 1980s, put a magazine traditionally tilted toward domestic issues among the few American publications providing consistent analysis of Russian affairs. At this point, Cohen's Nation essays are the bedrock scholarly work to which those (few) writing against the orthodoxy turn.
The first half of our exchange, last week on Salon, began with events during the past year and advanced toward the post-Soviet origins of the current crisis. In part two, Cohen completes his analysis of Vladimir Putin's inheritance and explains how he came to focus his thinking on "lost alternatives"—outcomes that could have been but were not. Most surprising to me was the real but foregone prospect of reforming the Soviet system such that the suffering that ensued since its demise could have been averted.