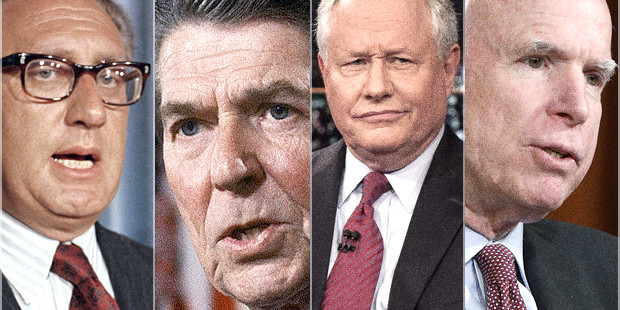 America's immoral exceptionalism: The lie we keep telling ourselves about foreign policy and democracy
Americans are disgusted with all of these wars, but feel powerless to do anything about it
The task of historians in our time is to unbury the buried. For journalists, it is to see that the truth of events is never interred—or at least that enough of it is available for later historians to dig up the whole. The age is impoverished in both respects.
Christian Appy, an accomplished historian of the Vietnam period, is a model case of what can be done with clear sight and commitment. Appy, who lectures at the University of Massachusetts, takes as his topic not Vietnam per se. To put it precisely, his books concern the consequences of the war for the American consciousness—or, as he put it in the interview that follows, "the broad question of the war's impact on us as a culture and a people."
To take on this topic is to map a certain kind of tragedy. And with "American Reckoning: The Vietnam War and Our National Identity," his new book, Appy declares himself a leading cartographer of the Vietnam era. This is psychological terrain, over which American thinking advanced—not truly the word—from the hubris of the 1950s to the desperate escalations of the '60s to the defeat of the '70s and on to the denial syndrome of the 1980s and beyond.