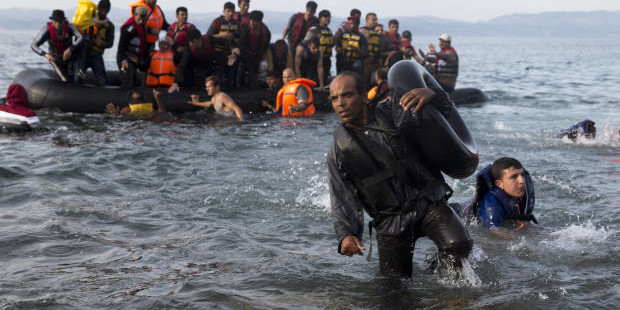 America owns this nightmare: Everything Thomas Friedman and the media gets wrong about the migrant crisis
The refugee disaster unfolding across Europe is the result of decades — even centuries — of Western policies
It is not that the West, or America in particular, is responsible for everything that befalls our awful world. Readers sometimes make it known that they assume this to be the ruling view in this column. But they are grossly unfair and must be corrected: The West, and American in particular, is responsible for almosteverything now going wrong across the planet. This is no kind of default political position. It is a detached observation—the kind most Americans dread most.
There is not much case for objecting to this thought. Since Columbus hit the rocks in Hispaniola, and da Gama anchored off the Malabar Coast six years later, the West has insisted on leading all the rest. By and large, the world as we have it—defiled, disorderly, violent—is our world. We Westerners have known best for half a millennium, and our leaders do not take orders—or even suggestions—from anybody. Whatever you see out your window or across any ocean is the doing of those we are content to leave in charge.
You may not yet realize that you are reading a column about the migrant crisis in Europe. But it is always best to begin at the beginning. Syrians, Iraqis, Libyans, Afghans, South Asians—one way or another, directly or indirectly, immediately or at a slight remove, they are all victims of the policies through which the Western powers have sought over centuries to impose their will upon weaker people they thought worth disrupting, subjugating and exploiting.