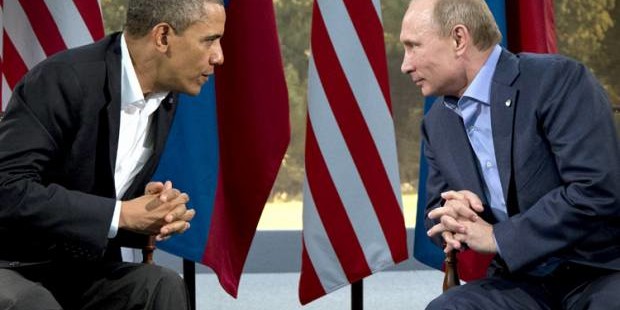 "A steady flow of stupidity": Reality in Ukraine — and Obama and the New York Times' bizarro parallel universe
A new cease-fire in Ukraine seems durable — despite best efforts of Washington and the media to provoke conflict
We may or may not have a durable cease-fire in Ukraine, given reports of sporadic shelling and machine-gun fire, by who can tell which side, since hostilities were formally halted last Friday. But, always good for a wager, my money is it will hold.
True, the vicious neo-Nazis at last acknowledged to be pressing much of Kiev's campaign in the east will be difficult to disarm — assuming, even as we cannot, that President Poroshenko's government wants to. Recall: After violence-loving fascists led the coup in February, the provisionals gave them three ministries and organized some into the Azov Battalion. National Socialist ideologues still control those ministries.
As to the battalion, with its black ski masks and refashioned swastika, it has been so visible in the east that not even the New York Times, although still committed to maintaining a parallel universe in reporting this crisis, can pretend any longer that the neo-Nazi connection is other than essential to the government's survival.
But other factors weigh more heavily, in my calculation. First, the cease-fire deal struck in Minsk last week came after months of back-channeling between two oddly sympatiqueleaders, Chancellor Merkel in Germany and the demonized Vladimir Putin. This is a matter of record (if not the American record).