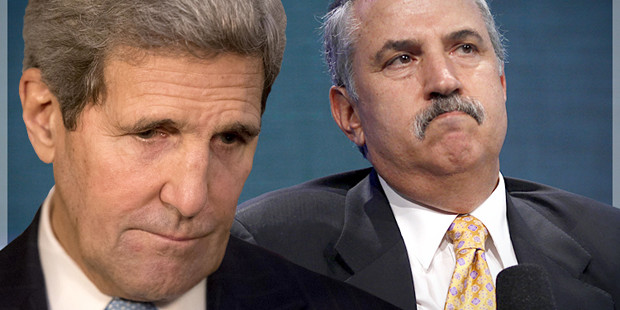 We are the terrorists too: Thomas Friedman and John Kerry are misleading you about the Middle East
The New York Times and the administration are spinning post-Arab Spring era. Let's set the facts straight
At a diplomatic do in New York the other night, someone remarked that the events that broke the Middle East wide open four years ago this season were misnamed. "It wasn't the Arab Spring," a smart-seeming man said. "It was more like the Arab winter of discontent."
Nice one-liner. Clever in a small crowd. But it is sloppy logic. What began late in 2010 was indeed an Arab renewal, a bid for bottom-up democratic rule matched only (and not everywhere) by the awakening known in the history books as the independence era — the 1940s and 1950s.
What we witness now is bleak, wintry discontent times 10, yes. But this is the consequence of counterrevolutionary reaction among the region's generals and despots and the interventions (not to say subversions) of Western powers — primarily, of course, the United States.
Take this apart. Everywhere there is crisis, violence and suffering, Washington has been active. Syria, Libya, Egypt, Iraq: All these fall into this category. Where the Obama administration and its covey of neoliberal evangelists in the State Department have allowed the events set in motion during the Arab Spring to take their course, there is at least some semblance of calm, if not better. Let Tunisia, now developing as a secular democracy, stand as the control in this experiment.