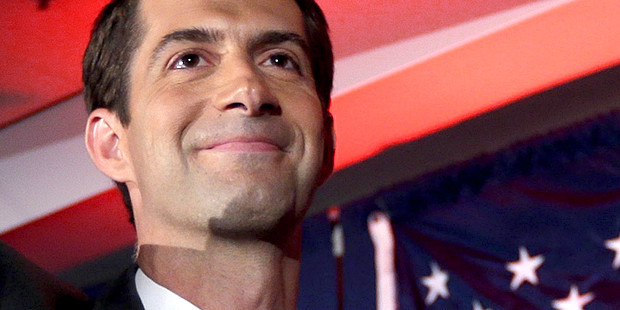 Tom Cotton's war on reality: The GOP will recognize no limits
The extreme right will risk global conflict to preserve the fading dream of America's eternal hegemony
That letter Republican senators, 47 of the 54 now seated, sent to Iran this week to sabotage the Obama administration's nuclear talks is preposterous in numerous dimensions. Apart from the protocol breach and the naked politics of the piece, we are now on notice that the extreme right in our great country will risk global conflict, possibly nuclear, to preserve the fading dream of America's eternal hegemony.
When a constituency of any kind is willing to put war and peace on the table to advance an agenda in the service of narrow interests, you are advised that it recognizes no limits. This is the subtext of the GOP's screed, ridiculous and frightening all at once. Read it here. It is a classic case of the syndrome John Mearsheimer identified in "The Tragedy of Great Power Politics," his 2001 book. When emerging powers challenge great powers, desperation arises.
Those who elected these people have a lot to answer for now. In this case, they subvert not only a highly promising foreign policy innovation but the constitutional arrangements that give this nation what governing structure survives its multiple corruptions. I rank the letter with the election the Supreme Court — along with Jeb Bush, James Baker and Katherine Harris—ripped off in 2000.