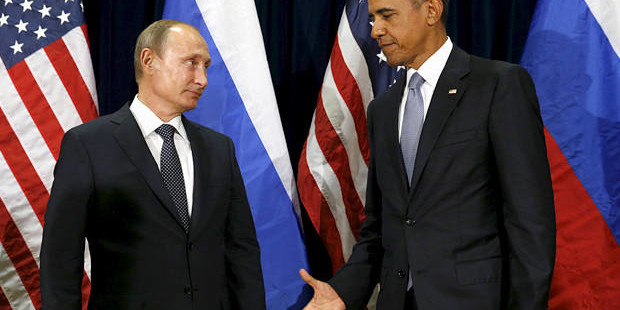 This is how we spooked Putin: What the New York Times won't tell you about the American adventure in Ukraine
The failure of Washington's most adventurous power assertion in post-Cold War period can no longer be papered over
All of a sudden, straight out of nowhere, Ukraine creeps back into the news.
There is renewed fighting in the rebellious eastern regions. There is political warfare in Kiev. There is paralysis in the upper reaches. There is some new formation called the Revolutionary Right Forces occupying the Maidan—the very same Independence Square where, two years ago this past Sunday, months of protests tipped into violence and an elected president was ousted.
All of a sudden. Straight out of nowhere.
Now you know what you are supposed to think as the flowers of corruption and ultra-right atavism burst forth in Ukraine. Shall we insist together on remaining in what is quaintly called the real world?
Ukraine has gone from political crisis to armed conflict to humanitarian crisis with no break in the regress since the American-cultivated coup in February 2014. But for many months now we have had before us a textbook example of what I call the Power of Leaving Out.
The most daring attempt at "regime change" since righteous Clintonians invented this self-deceiving euphemism in the 1990s has come to six-figure casualties, mass deprivation,  a divided nation and a wrecked economy. If you abide within the policy cliques or the corporate-owned media, it is best to go quiet as long as you can in the face of such eventualities.
The short of it, readers, is that all three chickens now take up their roosts at once: The Poroshenko government is on the brink of collapse, neo-Nazi extremists have forced it to renew hostilities in the east and there is no letup in the blockade Kiev imposes on rebelling regions. The last differs from a punitive starvation strategy only in degree.