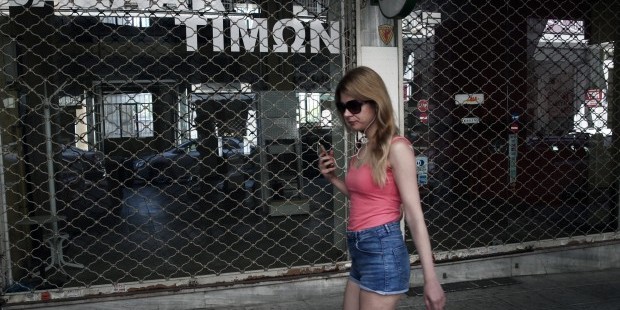 The untold story of the Greece coup: Another democratically elected leader tossed overboard for not submitting to economic orthodoxy
The Greek people said no to austerity, knowing the path would be hard. They learned bittersweet, painful lessons.
A scant week ago it looked as if Greeks were about to teach all of us something of great value. With their "no to austerity" referendum two Sundays back, they would show us what it was like to rise to an occasion—the occasion being the defense of democracy against unaccountable power. Sacrifice was inevitable and would be difficult—this Greeks understood—but it would have an essential aspect: It would have a meaning no technocrat or creditor could ever measure (or in all likelihood understand).
That vote, and the life Greeks have led since electing the Syriza government last January, are all about what Greeks going back to Aristotle call telos—a  purpose, an ideal, a thing to be striven for. Today we speak of teleology, the study of things according to what they are meant to do.
What has been the telos of the Greeks under the left social democratic government of Alexis Tsipras? What is the teleology? Obvious questions with obvious answers. I have already noted one.
Their passionate intent has been to restore various values to their proper places. Democracy must be retrieved from a place so diminished and lowly that its exercise—its authentic exercise, I mean—is considered by the ideologues and the powerful to be suspect. Human dignity may be the last thing left that cannot be marketized and monetized, but so be it: It simply does not ever get put on the table.