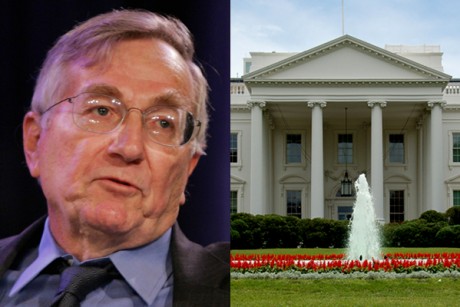 Seymour Hersh vs. Judy Miller: The truth about Bin Laden's death — and the anonymous government sources The New York Times is delighted to print as "truth"
Desperate rush to discredit Osama bin Laden bombshell perfectly sums up the media's slavish relationship with power
Well, well. Another grand American narrative, brimming with the triumphalist heroism of people we put into uniforms, melts like ice cream in the summer sun. No more credit to the commander-in-chief for the stealthy, nerves-of-steel manhunt and point-blank murder of Osama bin Laden back in 2011. It turns out to have been a matter of bribes, intelligence feeds, a stage-set raid, American betrayals—but of course—and last-minute chaos in Washington as to which concocted tale of derring-do would shine brightest in the light.
Let us console ourselves with the thought that the operation was a crime under international law anyway.
News of this latest myth-spinning chicanery comes to us from the inimitable Seymour Hersh, whose intricately detailed and carefully reasoned account was published Sunday in the London Review of Books. It is first-rate craft, one of Hersh's better explorations into the reality that is like our air: We breathe it but cannot see it. Read Hersh's piece here. Remarkable stuff—which is why our most powerful media will aim to discredit it.
It seems that square-jawed Navy SEALs with those high-tech night goggles that practically starred in "Zero Dark Thirty," Hollywood's post-event propaganda film, were more or less led to bin Laden's door. All they had to do was kick it down and negotiate with extreme prejudice, as the CIA used to describe these things.