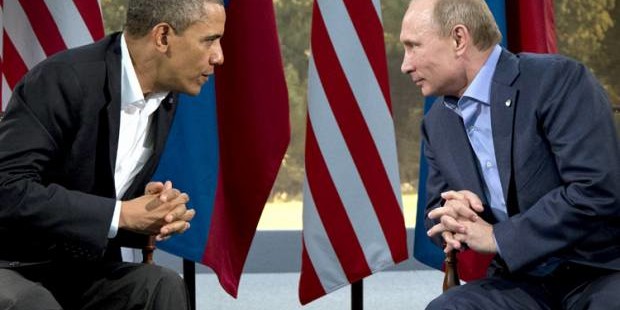 Propaganda, lies and the New York Times: Everything you really need to know about Ukraine
The media keeps buying the American spin on what's happening in Ukraine. Let's cut through the fog
You need a machete these days to whack through the thicket of misinformation, disinformation, spin, propaganda and straight-out lying that daily envelopes the Ukraine crisis like kudzu on an Alabama telephone pole. But an outline of an outcome is now faintly discernible.
Here is my early call: We witness an American intervention in the process of failing, and the adventure's only yields will be much pointless suffering among Ukrainians and life for years to come in the smothering embrace of a justifiably suspicious Russian bear.
Nice going, Victoria Nuland, you of the famous "F the E.U. tape," and your sidekick, Geoffrey Pyatt, ambassador in Kiev. Nice going, Secretary of State Kerry. For this caper, Nuland and Pyatt should be reassigned to post offices in the bleak reaches of Kansas, Khrushchev-style. Kerry is too big to fail, I suppose, but at least we now know more about what caliber of subterfuge lies behind all those plane trips, one mess following another in his jet wash.
On the ground, Vladimir Putin continues to extend the Russian presence in Crimea, and we await signs as to whether he will go further into Ukraine. This is very regrettable. Viewed as cause-and-effect, however, it is first a measure of how miscalculated the American intervention plot was from the first.
Pretending innocent horror now is a waste of time. The Ukraine tragedy is real estate with many names on the deed. This must not get lost in the sauce.