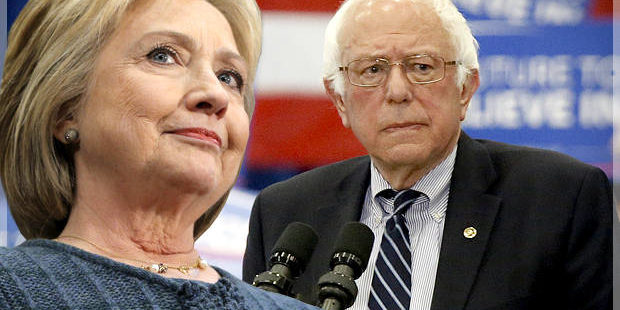 We are all just this screwed: Bernie Sanders, Hillary Clinton and our muddled, perverted democracy
Hillary will be the nominee this fall. Time to examine what Bernie achieved and how it might go different next time
The consensus is not complete, but it will be soon enough. Bernie Sanders is not going to make it, as some of us forecast many months ago (and as a lot of Hillary Clinton supporters, having pitifully diminished aspirations, assumed from the first). The dream now being all but definitively over, we must look to the post-Sanders period in this political season. What did he get done, what mark does he leave and where lie his failures? In all cases, why have things turned out as they have?
For my money (if not my vote), Sanders has made two of the most consequential decisions of any presidential aspirant now out on the hustings. One was choosing to run as a Democrat even though he has stood outside the party since his student days as a Harringtonian democratic socialist in Chicago. The other was his judgment—apparently more considered than Sanders and his people have let on—to opt out of the disgraceful ritual wherein all political figures striving for high office must touch their foreheads to the floor at the American Israel Public Affairs Committee.
One at a time.
*
Why did Sanders throw in with the Democratic Party when he decided to reach for the Oval Office? What was the point of sitting in Congress as an independent all those years if, when he looks up at the dangling brass ring, Sanders associates himself with a party that has step-by-step abandoned working-class interests from the mid-1960s onward? Amanda Marcotte, one of Salon's political writers,posed these questions last week. They are good ones. There is a not-so-simple twist of fate buried in them.
Good questions are good, however, often because they are not so easy to answer.