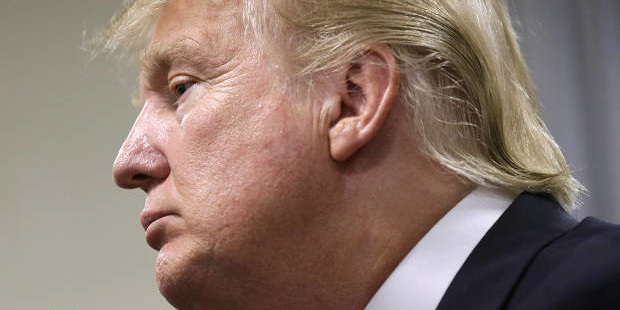 Donald Trump's biggest crime is his honesty: How he exposes the sickening rot at the core of the GOP
Republicans have spent decades dressing up fear as courage, pretending at seriousness while advancing hysteria.
Many of us cast last week's Republican debate in Cleveland as entertainment—I have heard the thought repeated many times—but this seems to me a cheap dodge. To laugh at the assembly of 10 right-wing presidential aspirants for two hours of questioning is to flinch from a truth too heavy to bear even as we must. The Fox News spectacle counts as entertainment only as tragedy does.
Given the position these people seek, the decisions the next president will make, how seriously our media and many voters take them, and the money lining up to advance one or another of them into office, we have just been advised of how very perilous the American predicament is at this moment. Bad as the candidates' domestic agendas are, the danger is greater, far greater, on the foreign policy side, and this is our topic.
Somebody smart recently defined tragedy as the difference between what is and what could have been. This is the thought: We have a brief time left to correct our course before the American experiment begins to self-destruct beyond retrieval, and we have not yet proven strong or brave or honest enough to make the move. To me, this is what makes last Thursday's spectacle tragic rather than comic.