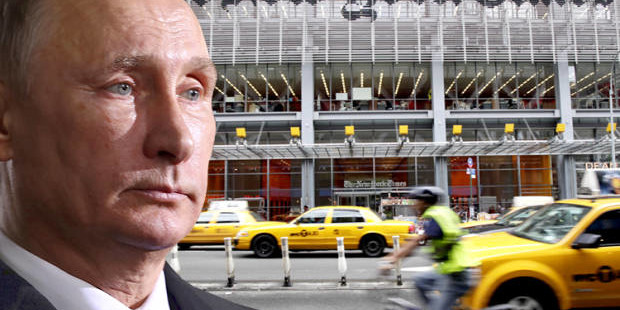 "Cruel bastards hang together: All you need to know": The world according to the New York Times
American media covers the world through American eyes. Let's look at Syria the way the rest of the world does
The long-anticipated all-parties conference on Syria was scheduled to open in Geneva Monday, but of course it did not. Now it is set to start Friday, except that it may not. Staffan de Mistura, the perspicacious U.N. diplomat trying to make this very large event happen, is now holding proximity talks with those who may or may not attend, meaning he shuttles daily between one group and another and another because some are not yet prepared to sit in the same room with counterparts.
Meaning, in turn, that a peace-and-politics conference might begin later this week or it might begin next summer. Whatever the interim, be assured you will find it difficult to follow what progress there may be toward a resolution of the Syria crisis. This, of course, is by design. There are "narratives" and there is reality, and you, American reader, are by and large offered access only to the former.
I just noticed, in this connection, how much of what I have to say in this column derives from non-American sources. One example will make the point plain.
On the American side of the Atlantic we are still reading that Russia's intent in Syria rests on its commitment to the Assad government in Damascus. This is the bedrock position, as we get it: Assad is Vladimir Putin's man and must stay. "Russia and Iran, allies of Syria's president, Bashar al-Assad, are not eager to see a united opposition bloc," the government-supervised New York Times advised in a long "explainer" published last Sunday.