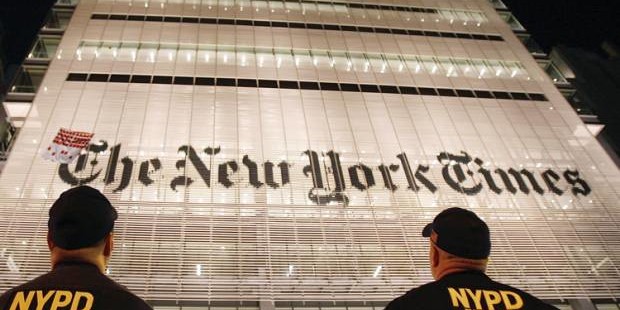 "A corrosive dereliction of duty": Why the New York Times' America-first journalism is so dangerous
Our foreign affairs columnist explains his problem with American exceptionalism, and with the New York Times
Sanctions to the right of them,
Sanctions to the left of them,
Sanctions in front of them
Volley'd and thunder'd;
Into the valley of Death
Rode…
There are sanctions galore these days, this is for sure. More for the Russians this week, as readers will have noted. But the most important story bearing on Russia and how we ought to understand events in Ukraine has nothing directly to do with the all-but-shredded nation.
The New York Times and the Wall Street Journal reported this one identically. Their accounts are here and here. Russia and Iran, it seems, are negotiating a trade deal worth $8 billion to $10 billion, by which Russia would export 500 Mw of power to Iran and construct thermal and hydroelectric power plants and a related transmission network. No word yet as to whether this breaks the Western sanctions still in force against Iran.
This deal follows another, reported just a few weeks ago, that provides for Iran to trade 500,000 barrels of oil a day for Russian farm goods and manufactures. If consummated, the barter arrangement would be worth $20 billion. The Times tells us the Obama administration holds that this would violate sanctions, while the Journal says Treasury is uncertain on this point.
Now comes the Chinese dimension. Like a Wild West sheriff, Washington has just offered a "bounty" — the Journal's term; where is Paladin? — worth $5 million for help in apprehending one Li Fangwei, a Chinese businessman accused of selling missile components to the Iranians. And whack: Eight trading companies Li is alleged to control now face sanctions.